Homeschooling is becoming prevalently popular in this digital age. More and more parents are convinced to homeschool their children, which gives them a charge to determine their kids' curriculum and schooling schedule. 
However, homeschooling is not an easy endeavor even for very well-prepared parents. The shortcomings range from small to big, in terms of intensity; they can be overturned if dealt ardently. In this article, we will identify the most common challenges that parents and children incur during homeschooling, and we will discuss the ways to counter those problems.
4 Significant Challenges of Home Schooling
1. Lack of Motivation
Boredom leads to a lack of motivation. The lack of motivation here indicates the kids' little to no interest in their studies. Kids who are homeschooled get bored along the way, and the obvious reason is that every day they wake up to experience the same thing; they have nothing exciting that they would anticipate.
Furthermore, with time, parents might also lose motivation to teach their children with the interest that they would do initially. In such a case, parents should take a break and wind down their stress and problems to restart focusing on their child with the same amount of concentration. 
On the contrary, school-going kids are motivated to see their friends, learn a new activity their teacher told them about, and play a game they decided to play. However, the solution to this problem is self-evident. 
Parents need to find new ways of fostering kids' interest and adopt innovative ways of teaching to compel their children to be eager to learn new things each day. For example, you can use technology and the internet to make education fun learning, which is referred to as Edutainment, to ensure you make your child motivated to learn without being bored. 
Some of the tools that can help you keep your kid focused and motivated include charts, graphs, activity books, etc. Moreover, digital education can offer an interactive learning experience, which is significant to foster the active participation of kids in learning activities, and boosting learning outcomes. 
2. High Costs
One of the drawbacks of homeschooling is the high costs meant to be spent on providing a full-fledged learning experience to the kid. From books to computers, labs to study tours, and everything in between, you have to spend money yourself to provide learning opportunities for your kid. 
On the other hand, public schools are free and all the study tours are sponsored by schools. In case you are not able to provide all of the required learning materials and facilities, you will impede your child's learning experience. So, when juxtaposed in terms of costs, homeschooling is costly.  
Since most children use digital means to get an education these days, it is essential to choose an internet that ensures that your child makes the most of the digital platforms. However, not all of them offer reliable and affordable internet plans, which is another downside.
But in case you're adamant, then it is suggested to get an affordable internet package, such as from Spectrum that offers good speed with no data caps. You may also explore Spectrum en español and find the most suitable deals for you in Spanish. 
Anyways, as someone who is in charge of providing a wholesome learning environment to the kid, you must ensure providing resources and facilities that you can afford, and which are potentially important for your kid's academic performance. 
3. Loneliness
No doubt there, your child will feel lonely while being home-schooled because he would not have peers and friends that generally school-going kids have. It is one of the reasons why these kids become anti-social, less confident, and shy while growing up.
To counter this problem, parents need to plan their kids' days out and enroll them in local dancing, singing, or sports clubs to ensure the kids interact and socialize with other children and make friends. In this way, these kids will not feel lonely or left out and will not experience problems going into college and university. 
4. Time Management/ Commitment
Homeschooling is no joke; parents need to take full responsibility and commit to devoting their time and energy to providing a holistic learning environment for their kids. You can't go randomly about your kid's schedule just because he does not go to school. Plan a fixed timetable and follow it religiously because these are the life skills that are transmitted to your kids.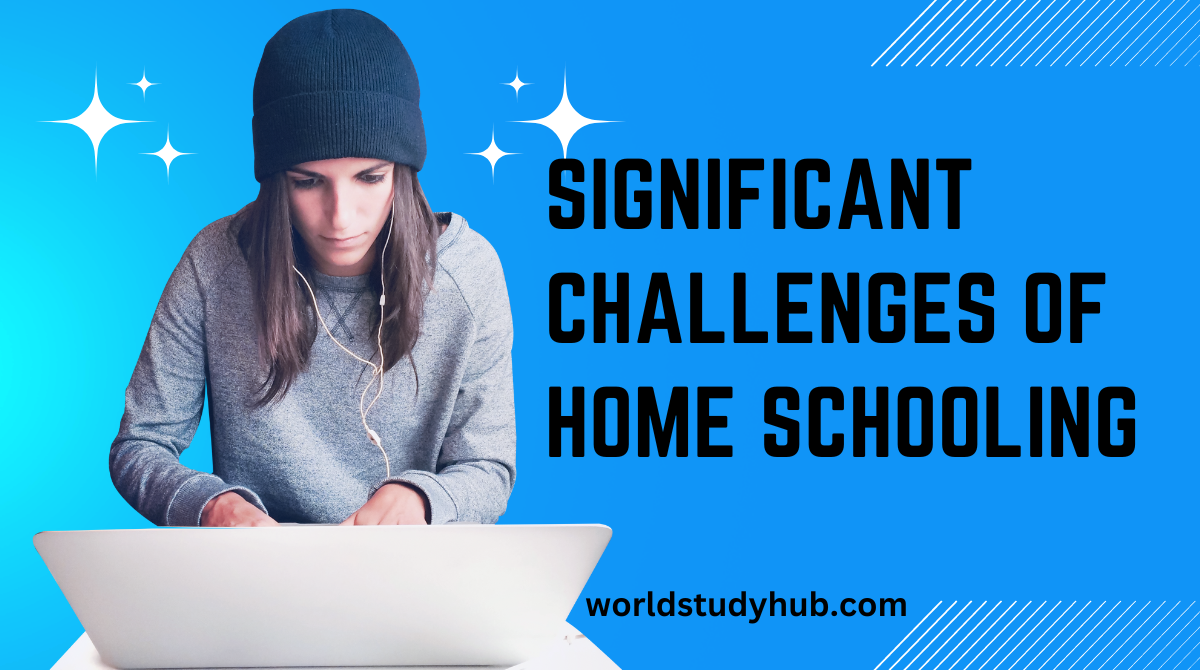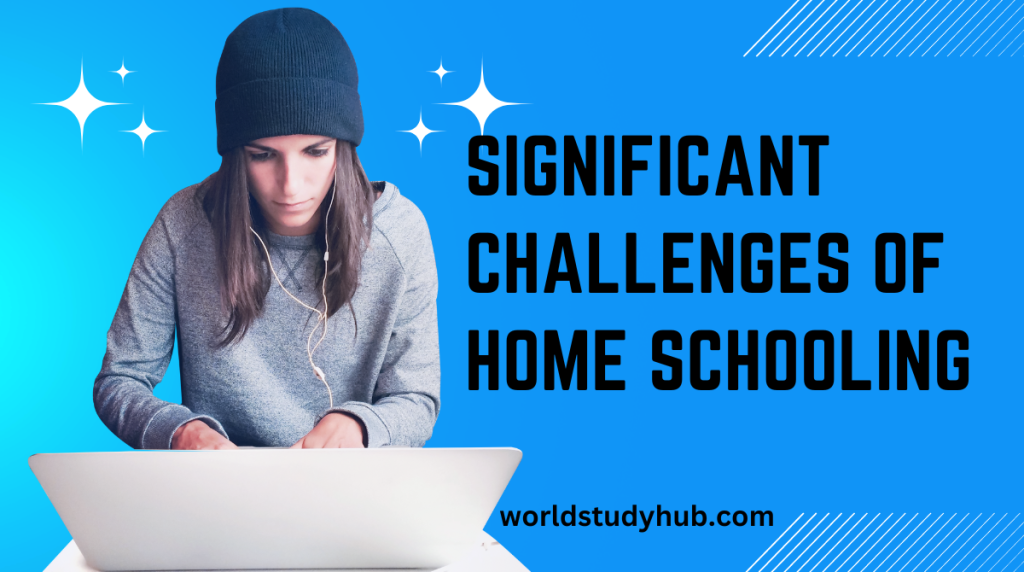 Conclusion
Parents are always eager and motivated to homeschool their kids but this motivation drains away within a month, year, or so. Besides, many other problems arise during homeschooling that directly impacts the learning capacities of the child. 
Some of the common problems are mentioned above, and you can counter these problems by taking imperative steps essential to keep your child's learning potential high. 
Reference
7 Online Tools That Help Students Get More Work Done in Less Time
30+ In-demand 4-6 Week Certificate Programs Online-Offline That Pay Well in 2023