Christian schools in Canada for higher learning with 1000+ full-time degree
Canada is a very large country with about 38 million populations with a landmass of 9.1 million square kilometers. Canada is located in the top half of North America and it is the second-largest country in the whole world. They share the longest border in the world with the United States of America which is about 9,000 kilometers.
Imagine a country with more than 2 million lakes, many streams, rivers, and oceans. Studying in Canada could be a dream come true because it is a peaceful country, committed to democracy and upholding respect for human rights. Canada admits 500,000 international students every year for college and university studies.
Canadian colleges and Universities provide opportunities for learning and growth. In college, you will engage in so many activities and your days will be filled with career-focused learning in the form of practical, attending classes it is certain you will get the opportunities to engage in the practical aspect of your career and reach out to patients or customers depending on your career choice.
In university students engage in a lot of lectures, labs, tutorials, and workshops. Canadian universities will prepare you for your future career and students also get office hours to discuss assignments and questions with their instructors and professors.
Graduates undergoing a master's, Ph.D., or doctoral program in any Canadian university will work under the strong supervision of expert guidance of Canada's renowned professors, researchers, and instructors and you will spend more time doing original research and fieldwork for your final year project and can also teach, research or help in lab assistant.
Also check out our latest update: Top 6 Engineering Schools In Canada With Scholarships.
Is Canada a Multicultural Country?
Canadians practice different types of religions which include Catholic, Protestant, Muslim, Hindu, Jewish, and Christian Orthodox. They represent 250 ethnic ancestries and their Indigenous population consists of First Nations, Inuit, and Metis people which are made up of 20 million Canadian of Europe ancestry, 2 million with Indigenous Southeast Asian and other ancestries.
Canadians are polite and welcoming to international students and today they have over 7 million from other countries of the world living in their space. Canada was the first democratic country in the world to affirm Multiculturalism as a fundamental value.
Canadian schools' official language
Canada is well known for its two(2) official languages which are English and French, but native languages like Chinese dialects, Panjabi, Spanish, Arabic, and Tagalog are common in Canada but the most common native languages are Cree, Innu, and Inuktitut.
Christian Universities/Colleges in Canada
Canada is a verse country that is recognized worldwide for its outstanding quality of education. Both international and Canadian students enjoy a very high standard of living with affordable tuition fees. Below is the list of Christian schools in Canada.
Tyndale University, Toronto
Tyndale University is one of the top Christian schools in Canada located in Toronto, Ontario, Canada, and was established in 1894. It is situated at the end of the city close to the intersection of Steeles and Bayview avenues, it is an outstanding university that has been training Christian leaders since 1894. It was first named Tyndale College & Seminary and adopted in the year 1998 as part of a renewed vision to build a world-class center for Christian higher education.
Tyndale is the largest accredited seminary in Canada with 1361 students. 616 Undergraduates, 705 at the postgraduates level, and 40 at the master's or doctoral level. Tyndale was named University in 2020 with the consent 0f the Ontario Ministry of Training, Colleges, and Universities.
Tyndale has a 22 Average Class Size, 60+ Ethnicities, 40+ Denominations, and a two-minute walk from the bus stop all at a glance.
Visit this website for more information
Trinity Western University
Trinity Western University is a private Christian university of liberal arts located in Langley, British Columbia, Canada. TWU was founded in 1962 and has grown to become the largest liberal arts university in the country and Canada's premier Christian university. Trinity Western University has five thousand students, and 30,000 alumni and offers 48 undergraduate degree programs and 19 graduate degree programs.
TWU is the only university to maintain its A+ ranking in quality teaching and learning out of 57 universities in Canada for many years. TWU serves as a bridge between North America and International students, offering welcoming personal connections for international and poly-cultural students and also organizing social activities.
The following are the Undergraduate degrees offered by Trinity Western University, the Bachelor of Science, Bachelor of Business Administration, Bachelor of Human Kinetics, Bachelor of Science in Nursing, Bachelor of Education, Bachelor of Arts, Bachelor of Fine Arts, and Bachelor of Applied Science in Engineering.
TWU offers 11 programs of graduate studies which include Master of Arts in Biblical Studies, Master of Arts in Leadership, Master of Arts TESOL, Master of Business Administration, Master of Science in Nursing, Master of Arts in Counselling Psychology, Master of Arts in Educational Leadership, Master of Arts Linguistics, Master of Educational Studies, Master of Interdisciplinary Humanities, Master of Arts in Leadership(Business Stream in Mandarin) through its Faculty of Graduate Studies, either in the Langley or Richmond campus.
Crandall University, Canada
Crandall University was founded in 1949 as a Christian University in Moncton, New Brunswick, Canada and it has been operated by the Canadian Baptists of Atlantic Canada.
As part of the Christian schools in Canada, Crandall encourages, prepares, and shapes students in their field of study to transform lives through a quality university education rooted in the Christian faith.
Crandall University offers many undergraduate programs which include, the Bachelor of Arts in Organizational Management, Bachelor of Education, Bachelor of Technical Education, French Immersion Education Certificate, Master of Management, Master of Organizational Management, Master of Organizational Management International.
Visit here to learn more about Crandall University
The King's University
King's University is a private Canadian Christian university established in 1979 and located in Edmonton, Alberta, Canada. It was founded by the Christian College Association(Alberta) as The King's College and was officially changed into King's University in the year 2015 by the Alberta Legislature.
With more than 600 courses across 37 disciplines, King's University offers a two-year Bachelor of Education after degree, three years, and four years Bachelor's degrees in humanities, arts, natural sciences, social sciences, and commerce. King's University has about 910 students with a 5:7 Male to Female Ratio, and 96 faculty / sessional instructors. They have represented about 47 countries in the student body with (10% International Students) and there is a provision for student Scholarships and Awards ($660,000) available each year.
King's University, campus life
King's University participates in a lot of activities inside the school which helps students to build their careers. They have 34 classrooms, eight science labs, a greenhouse, a gymnasium, a cafeteria, conference rooms, fine art studios, three computer labs, a performance house with Letourneau pipe organ and Glenn Gould piano, an atrium assembly space, outdoor sports fields, and two student residence inside the campus and all these facilities make your stay in the school lovely and amazing it is one of the best Christian schools in Canada.
Redeemer University
Redeemer University is a private Christian school of liberal arts and science located established in 1982 in Hamilton, Ontario, Canada, in Ancaster. They have different Bachelor's degrees, Bachelor of Arts, Bachelor of Science, Bachelor of Business Administration, and Bachelor of Education degrees.
Redeemer has prepared graduates shaped by the Reformed Christian commitment to see faith woven through all aspects of learning and life for more than 35 years.
Redeemer University has about 1,014 students from 10 provinces, 39 denominations represented in Redeemer's student body, 34 majors and streams that lead to a recognized degree, 22 majors offering internships/ co-ops, and the 86-accredited campus in Ancaster, Ontario, Canada.
Ambrose University
Ambrose University is among the Christian schools in Canada, it is a private Christian University established in 1921 and an official school of the Church of Nazarene and The Christian and Missionary Alliance.
The following are the Faculties at Ambrose University, The Faculty of Humanities, the Faculty of Social Sciences, the Faculty of Ambrose Arts, the Ambrose of Science, the Faculty of School of Business, the Faculty of School of Education, the Faculty of School of Ministry, Faculty of Seminary.
Click here to learn more about Ambrose University
Canadian Mennonite University
This is one of the Christian schools in Canada, it is a small, Christian, school of liberal arts. CMU is open to both local and international students with a wide variety of undergraduate courses. Their academic year ranges from 3 to 4 years with five total undergraduate majors, Bachelor of Arts (BA)degrees with a choice of 19 majors, bachelor's degrees in Music(BMus), Music Therapy(BMT), Business Administration (BBA) and Sciences (BSc).
Master's degree, they offer a Master of Business Administration, a Master of Arts in Peacebuilding and Collaborative Development, a Master of Divinity, a Master of Arts in Theological Studies, and a Master of Arts in Christian Ministry. It is one of the top Christian schools in Canada.
Click here to learn more about CMU
Burman University
Burman is a Seventh-day Adventist, Christian university established in 1876 as an independent public university located in Lacombe, Alberta, Canada. It is one of the 13 oldest universities in North America, but the only Seventh-day Adventist university in Canada.
Burman is one of the Christian schools in Canada accredited by the Adventist Accredited Association (AAA) and offers over 35 major or track choices in bachelor's degree programs in the Faculty of Social Sciences and Arts (including the School of Business and School of Education) and Faculty of Science.
Life in Burman Campus
Burman has over 30 clubs and organizations on campus and encourages students to participate in the clubs and organizations to acquire numerous intellectual, physical, social, spiritual, and leadership development. Burman University joins the MyCreds™ National Network, owned and led by the Association of Registrars of the Universities and Colleges of Canada (ARCC).  
Visit Burman's website to learn more…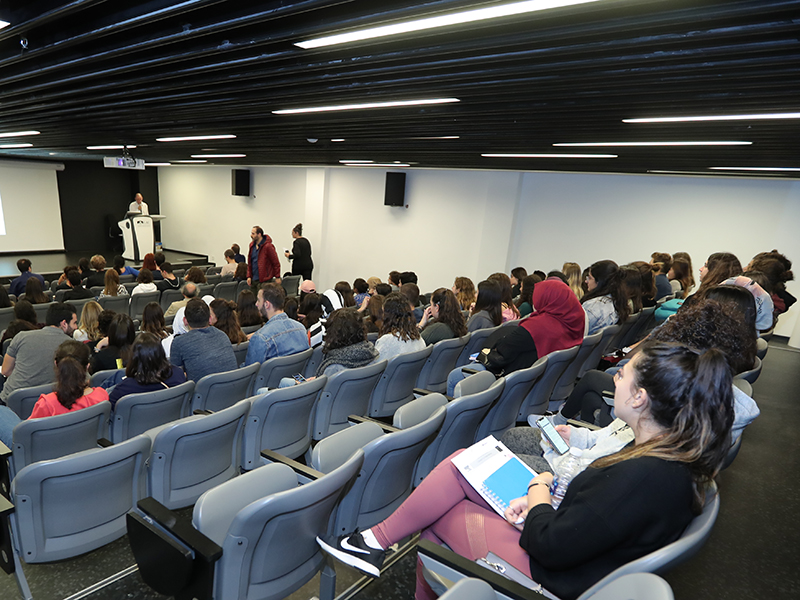 CONCLUSION
If you want to study in one of the Christian Schools in Canada, carefully read the information above and visit the website of the Schools for more clarification on how to school works and the available disciplines in each one and choose carefully. we promise to always provide solid information to help all students out there. Also, drop your questions in the comment box.
Also, see
REFERENCES